New Chief Clinical and Advancement Officer for Access: Supports for Living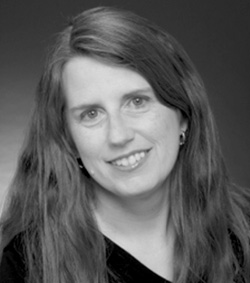 Access: Supports for Living (Access) is pleased to announce the addition of Elizabeth Peterson-Vita, PhD, as their new Chief Clinical and Advancement Officer. As Chief Clinical and Advancement Officer, Dr. Peterson-Vita will report directly to Amy Anderson-Winchell, LCSW, President and Chief Executive Officer (CEO), and will have overall responsibility for our Behavioral Health and Clinical Services, Quality Assurance and Human Resources, as well as Advancement Initiatives.
Dr. Elizabeth Peterson-Vita most recently was the Vice President of Innovations at ICL in New York City. She is a native New Yorker and obtained her BA from New York University and her PhD in Clinical Psychology from Long Island University, with a focus on neuropsychology. She is a licensed psychologist in NY, VA, and NC with experience in private inpatient and outpatient practice, the public sector, and serving individuals of all ages with mental health, developmental disabilities, and substance abuse challenges. For 14 years she was the Clinical Director for the County organization focusing on oversight of public Mental Health, Development Disabilities, and Substance Abuse services delivered in Charlotte, North Carolina. Dr. Peterson-Vita was part of the Senior Management team that transformed that provider agency into an accredited managed care entity for the behavioral health Medicaid and state funds for the region.
"The Chief Clinical and Advancement Officer is a key component to our agency's new design for executive leadership, and is a position that requires great skill, experience, and dedication to our mission. We are looking forward to the deep knowledge and passion that Dr. Elizabeth Peterson-Vita will bring to this position, our agency, the people we serve, and our community. She is committed to ensuring the most effective service delivery for all individuals, and charting paths to recovery and self-determination in an increasingly complex healthcare environment- all of which makes her the perfect fit for the Access Executive Leadership team," commented Ms. Anderson-Winchell, President & CEO of Access: Supports for Living.
Access: Supports for Living is an agency with a simple goal – to support the families and communities of the Hudson Valley by helping people live the happiest, healthiest and fullest life possible. We are drawn from four legacy agencies – Occupations, Inc., Family Empowerment Council, New Dynamics Corporation and Stony Ford Foundation – each having a shared passion for this life changing work. Our new name honors our past but commits us to the future as we innovate today to support the people of the Hudson Valley in the coming years. As the role of not for profits changes and communities are asked to strengthen supports for people with vulnerabilities, we are the resource the entire Hudson Valley can rely on. Visit accesssupports.org, to learn more about the ways in which Access continues to be a solution for the Hudson Valley. For services and information on ACCESS programs call 1-888-750-2266, seven-days-a-week, 24 hours a day.