Golden Ridge Apartments Ribbon Cutting Ceremony
We are proud to announce the opening of our newest affordable housing unit, Golden Ridge in Monticello, New York. 81 beautiful apartments were created in partnership with developer Jonah Mandelbaum, with 20 of these being reserved for individuals working towards their independence and mental health recovery. Financed by Governor Andrew Cuomo's NYS Homes and Community Renewal and supported by the state Office of Mental Health, the development is nestled into a beautiful wooded site and located within easy walking distance of shopping and close to bus and taxi services. Golden Ridge offers comfortable living with convenient access to many local amenities. For questions, more information, or an application, visit Devon Management or call 845-692-1923
October 6, 2015 was the official Ribbon Cutting of Golden Ridge Apartments. Below is a detailed outline of the speakers and some video clips for your enjoyment. Thank You to all who helped to make this vision a reality.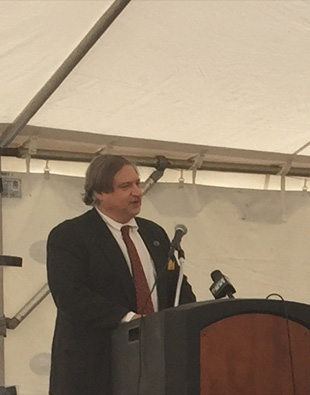 Todd A. Kelson, Esq.
Chairperson, Board of Directors, Access: Supports for Living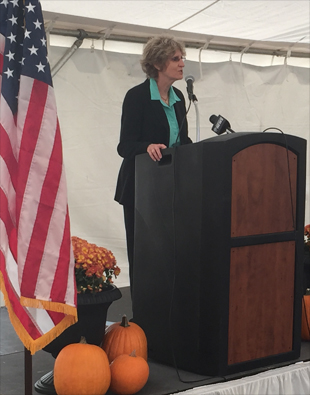 Amy Anderson-Winchell, LCSW, Master of Ceremonies
President & CEO, Access: Supports for Living
Guest Speakers: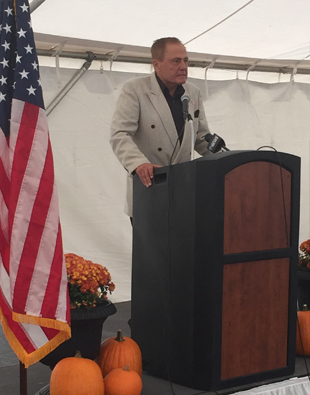 Senator John J. Bonacic

Assemblywoman Aileen Gunther: "what you build is a community with people that are low income, senior citizens, people that suffer from some sort of disability or mental health issue. It's all about recovery and creating a community.."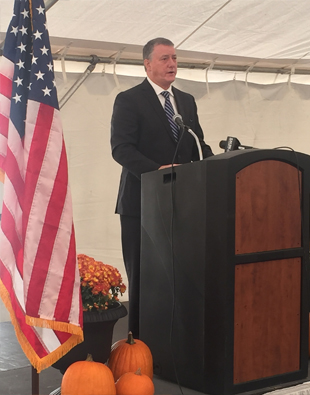 William Rieber
Supervisor, Town of Thompson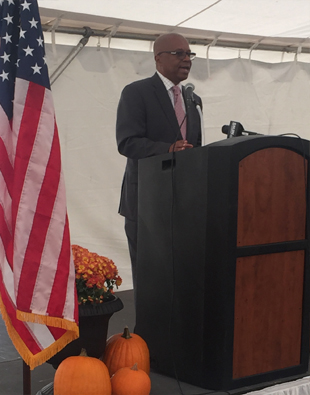 Greg Watson
Regional Director, NYS Department of Homes and Community Renewal
James Lupoli, Assistant Director, Bureau of Housing Development and Support. NYS Office of Mental Health: "..Especially for individuals living with a mental illness. Safe, affordable housing is a cornerstone to their recovery and we're just glad this project was built as it gives them an opportunity to live here. We are very confident that Access will help them on their journey, and provide the services and linkages to the healthcare and other needs individuals have."

Joseph Todora
Acting Commissioner for Sullivan County Division of Health and Family Services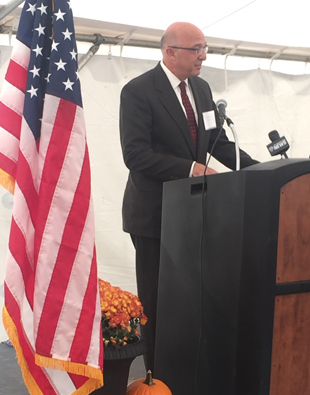 Dominick Buffa
Senior Vice President of Acquisitions, First Sterling Corporation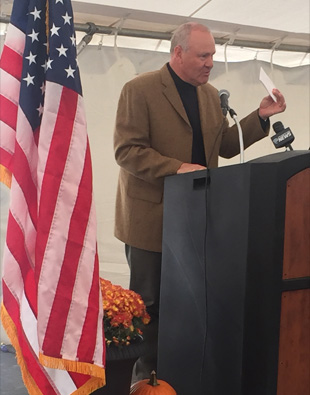 Jonah Mandelbaum
President, Warwick Properties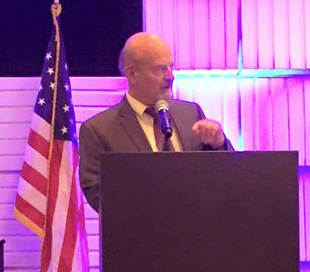 James B. DeStefano
Executive Vice President, Access: Supports for Living
John Kirsh, Resident of Golden Ridge Apartments: "This place has made a home for me."
Ceremonial Ribbon Cutting lead by Jonah Mandelbaum, Amy Anderson-Winchell, and Guests:
It takes careful planning and thoughtful support to make independent living a reality for people with challenges. It all pays off when individuals who might once have been restricted to supervised residences are able to sign their own lease and receive the key for a home of their own.