Linda Certo Awarded Access President's Award for Excellence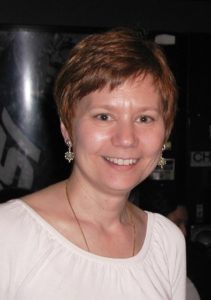 Access: Supports for Living is proud to announce Linda Certo, LCSW, as the most recent recipient of its President's Pin. Linda joins an elite group of Access employees who exemplify and promote its vision and mission, and live the spirit of rewarding lives and healthy communities. The recipients of this award share deep passion for helping others well beyond the general expectations of their position in the agency.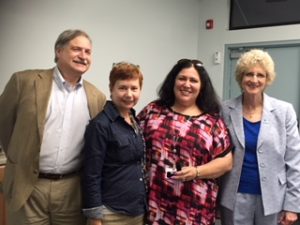 L to R: Todd Kelson, Chairperson, Board of Directors; Linda Certo; Yvette Figueroa, SVP of IDD Residential; Amy Anderson-Winchell, President & CEO
For nearly 30 years, Linda has devoted herself to helping those who experience some of life's most frightening, senseless, and traumatic events. As a leader in Disaster Mental Health response, she has provided trauma counseling and critical assistance at some of recent history's most tragic events- including Ground Zero on September 11, 2001, the Boston Marathon bombing in 2013, the Westchester Metro North derailment in 2017, as well as local incidents including fires, teen suicides, and homicides.
Beyond immediate response, Linda's work also encompasses caring for those who are affected by trauma after the initial event passes. She worked with Project Liberty, a program of the Federal Emergency Management Agency (FEMA) and the New York State Office of Mental Health (OMH) that provided crisis counseling services to those living in Orange County whose lives were affected by 9/11. She is a Volunteer Leader for the Greater NY Red Cross and a member of the Disaster Mental Health Leadership Team, where she assists in training and deploying individuals to disaster events throughout the Hudson Valley. As a Disaster Mental Health thought leader, she's worked with the Institute for Disaster Mental Health at SUNY New Paltz, teaching classes and seminars there. She helps organize the annual New Paltz Disaster Conference and has been a conference presenter. Linda's commitment to disaster preparedness and knowledge gained through her community experience, helped land Access at the forefront of internal agency disaster planning, leading the development and implementation of protocols for managing Access residences during states of emergency.
This year marks Linda's 26th year with our organization. She was initially hired as a Vocational Educator and then returned to the agency as a clinician after completing her education. She is now the Team Leader for OnTrackNY and the Assistant Director of Clinical Services. Linda holds master's degrees in both psychology and social work, and teaches at SUNY New Paltz and Mount Saint Mary College.
Past Recipients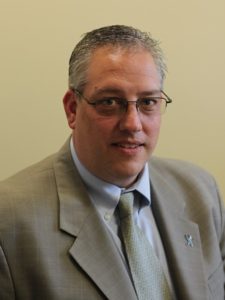 Sean Gerow received the President's Pin in July 2017 for his leadership and contributions to suicide prevention advocacy and training. On both the national and local levels, Sean is deeply involved in suicide prevention and mental wellness education and is seen as a leader in this area. His community involvement is vast and impressive. He has developed suicide prevention programming for Orange County Community College. He is a member of the Orange and Sullivan County Suicide Prevention Task Force and is a QPR Advanced Trainer. Sean is also a trainer in safeTALK, Lifelines, and Youth Mental Health First Aid. He has won numerous awards for his work, including the 2015 Frank W. Masterson Distinguished Service Award, a 2012 recipient of a Hudson Valley Psychological Association Certificate of Excellence, and the Community Connection Award for providing QPR training to 2,600 Monroe-Woodbury High School students. Sean is a dedicated firefighter and is a member of the Orange County Fire Advisory Board where he serves as Secretary. Sean is Access's Consumer-Directed Program Director and has been with the agency for 9 years.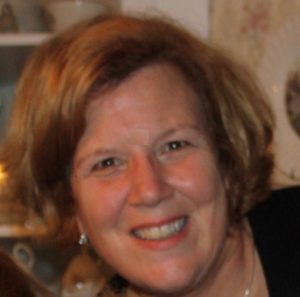 Mariann Cheney was awarded the President's Pin in October 2017 for her commitment to sharing her experience, knowledge, and message of hope within our community and across the United States. After her husband Ralph was diagnosed with stage III pancreatic cancer 14 years ago, Mariann committed  to change the dismal outcome of a disease that had a less than 4% five-year survival rate. Through her leadership and lobbying efforts, 24 bipartisan co-sponsors in New York, including both Senators, signed on in support of the Recalcitrant Cancer Research Act that passed into law. Today, due to this legislation, there is a scientific framework that creates research opportunities for pancreatic cancer and other hard-to-treat cancers.  As a caregiver, she generously shares information, support, and encouragement when others are faced with cancer diagnoses that leave them feeling hopeless and confused. Mariann's dedicated work with the Pancreatic Cancer Action Network (PanCAN) as a Community Representative and Advocate has earned her national recognition.  Together with Ralph, the couple has been honored with the Society for Surgery of the Alimentary Tract Public Service Award, as PanCAN's Community Representatives of the Year, and PanCAN's Randy Pausch Award. She has been a guest lecturer at the Herbert Irving Cancer Center at Columbia University Medical Center in New York City where she and Ralph are volunteers. A passionate supporter of veterans, Mariann is President of American Legion Auxiliary Unit 73 in Monticello, a member of the Beaverkill Daughters of the American Revolution, and volunteer for the Vietnam Veterans Memorial Fund in Washington, DC.  Mariann has been with Access for 7 years and served as the Human Resources Director before being promoted in October 2015 to her current role as Director of Development and Public Relations.