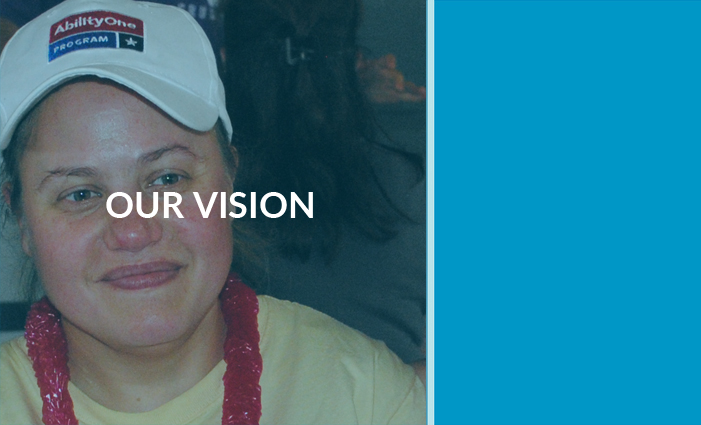 We summarize our worldview in four words: Rewarding lives, healthy communities. We work toward a world in which no one is marginalized because they are different and our communities are richly diverse and welcoming to all.

We live and work in the real world, where no life is free of challenges and even the most attractive and privileged neighborhoods are decidedly imperfect. But while we acknowledge that our daily work is often challenging— there is real suffering and unusual complexity involved—we never lose sight of the vision that connects and motivates us all.
The phrase 'rewarding lives, healthy communities' has significance for all of us, not simply because it is aspirational but because it speaks to our commitment to make a positive impact on the communities we serve. In earlier times organizations like ours were focused on developing settings where people could receive care and support, including clinics, day habilitation centers, training centers and residences. That is changing now, and we regard the shift in the locus of care as an opportunity to focus on improving and enriching the lives of communities as well as individuals.
In past eras, organizations like ours helped create treatment centers, residences and special programs for people with vulnerabilities. These have been dramatically successful and now we are at the threshold of a new generation of innovations that increasingly support people where they live.
We are committed to making this vision a reality.